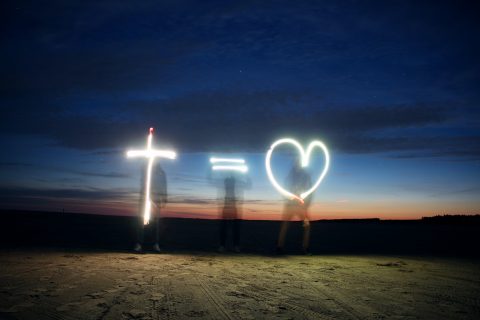 July 1, 2020 
Thought for the Week
During this pandemic, there is much uncertainty. One doesn't have to look far to see need. Even if you don't have a television you can see pain, division, struggle, and unfairness in the world. For many, the struggle with feelings of inadequacy, regret, worthlessness, anxiety, and depression is an everyday battle. How can we find hope in a world full of these things? This fresh start is not a new idea, John 10:10 reads that the thief comes to steal, kill, and destroy but Jesus came that we might have life more abundantly. The struggle against evil is real today, but the power of God is eternal. In fact, the power of God has already won the victory. When we are tempted to try and fight these feelings alone, the devil wins. He wants to separate us from each other and from God.
When we invite Jesus into our hearts and homes, His Holy Spirit fills us and transformation begins. This transformation is a daily experience and a daily process. The Lord wants to heal our hearts, He wants to heal our homes and our communities. This is the very reason He came to this earth. This healing process is part of an abundant life, one where we have committed to joining Him in the work He is doing in the world around us. It is exciting to think we can be part of what He is doing! We have plenty of time to contemplate the work of God. He is inviting each one of us to be part of this, to make disciples, and to commit to seeking Him first each day.
Join me in praying for fresh eyes to see His hand at work in our homes, communities, and workplaces. If you sense God inviting you into a deeper relationship with Him, into a fresh start every day, or to surrender something to Him, take a moment and tell Him—take a moment and call or text it to a friend. God promises new life, an abundant life. I look forward to this journey.
The thief does not come except to steal, and to kill, and to destroy. I have come that they may have life, and that they may have it more abundantly. (John 10:10 NKJV)
-Pastor Blake Engelhart