Welcome to Pastor Marvin & Sharon Humbert!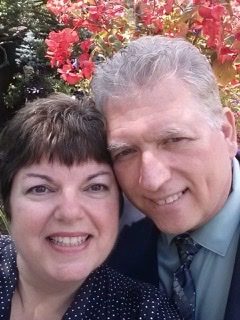 Newberg is so delighted to welcome our new pastoral team, Pastor Marvin and his wife Sharon effective February 1, 2022. 
We look forward to their ministry in Newberg. 
Pastor Marvin Humbert
Grew up in Coos Bay, OR
Laurelwood Adventist Academy in 1975
Chicago Taskforce student group:  Bible studies door-to-door
Colporteur
Walla Walla University in 1979, BA Theology, Minor in social work
Andrews University with a Master of Divinity in 1985
Over the years served in several churches and conferences,
Conducted Bible studies, increased memberships, planted a church, increased school enrollments, created a new K-10 school, Evangelistic series, created weekly youth skits to underscore sermon topics, started and lead a Pathfinder club, outreaches for young people, renovated several churches, taught academy Bible classes, re-cast a church into a multi-nationally focused one and attendance increased over 400%, large community events, church Vision and Mission statements, Christ-centered preaching, outreach, leadership training…
Hobbies:
      Carpentry, piano, organ, drama, woodworking, landscaping, and genealogy research…
Family:
Wife Sharon Spady-Humbert, Professional Musician
Pianist at Nordstrom Department Store
Minister of Music at several other churches
Music teacher at Buena Vista K-8 School
Taught choirs, handbells, drama
Numerous church Ministries and offices
Actor in live nativity, "Journey to Bethlehem"
Two married sons: Alex of Longview, WA and Andy of Mossy Rock, WA.
Three grandchildren: Ruby, Nathan and Teddy.